Vinyl Laser Labels Overview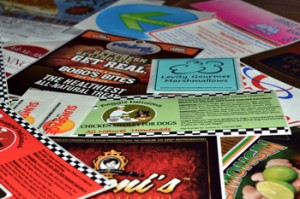 Vinyl laser labels make perfect outdoor waterproof labels because of their excellent durability and resistance to moisture.
Vinyl is an extremely versatile, flexible plastic material, perfect for die-cutting and applying to virtually any surface. Its many good qualities are unmatchable resistance to chemicals, moisture, UV, abrasion, rough handling during shipping, etc. It has low tolerance to extreme temperatures, though, and vinyl disposal can be costly. Manufacturers should take all of these factors into consideration when choosing labels for their products.
Of course, not all vinyl labels are equally resistant to all the factors we listed. Their qualities are best utilized when combined with the right combination of adhesive and printing technique. However, no other label can be as good for waterproof applications, as a vinyl label printed in laser technology. Not only is laser printing relatively low-cost, it is also very economical, fast and delivers excellent quality images. Laser printing is perfect for any on-demand printing.
If you are opting for durable, waterproof labels that will be exposed to harsh conditions, don't make a mistake of printing them on inkjet printers, because inkjet labels easily smudge when in contact with water. Also, make sure you run your vinyl laser label sheet through the printer only once, because vinyl does not tolerate heat well. Multiple print runs might destroy the sheet and jam the printer.
We can't stress enough how easy and satisfying it is to work with vinyl laser labels. You can make them any size, shape and color you want, customizing them into your ideal label.