Vinyl Laser Labels: Color Options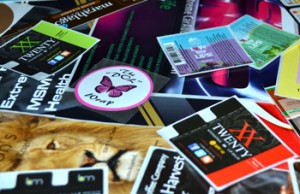 Applications that require vinyl laser labels are usually exposed to harsh conditions and labeling them is more an act of delivering information than an act of decorating the product. That is why most vinyl labels are white, especially if they contain a barcode. However, you can print them in any color you want, as long as the color can be delivered using a Pantone color matching system or CMYK technology. You can also use transparent vinyl laser labels for a more elegant look.
Laser printing already ensures a smooth, glossy surface, so you don't need to add extra glossy lamination, but gloss or matte lamination is also an option for added strength and a classy look.